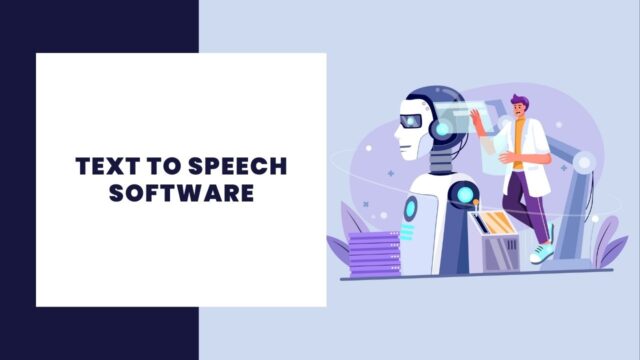 Over the past few decades, numerous companies have started harnessing the power of AI. One such technology is the AI voice Text-To-Speech (TTS) solution. According to a researchrepor, the global Text-To-Speech market size will reach from 2543.1 million USD (2021) to 5790.1 million USD (2028). This growth is at a CAGR of 12.3 percent from 2022 to 2028. Since various industries have started embracing this technology, this article will talk about the top five sectors leveraging AI voice Text To Speech (TTS) solutions & different Text To Speech accents. visit our website.
List of Top Industries leveraging AI Voice Text To Speech Solutions
Here is a list of top industries that use Text To Speech solutions for their businesses.
E-learning Industry:
The e-learning industry uses AI voice Text-To-Speech solutions in massive amounts. Various e-learning companies and brands can easily convert textual details and lessons to audio format. Using modern Text-To-Speech accents, e-learning enterprises can deliver education to students across geographical borders. Furthermore, educators in online education also want their students to use their various sensory organs (eyes, ears) to remember the teachings more vividly. That is where these independent educators use AI-powered TTS solutions to convert digital texts to voice.
TTS in movies and animation creation:
The animation & movie-making industry is another large sector that uses TTS solutions. With the help of TTS solutions and services, movie makers and animated content creators can convert dialogues into voices in different languages. The Text To Speech accents' collection in TTS tools allows animated creators to create animated characters' voices for audiences across the globe.
It reduces the time for moviemakers & enables creators to target large audiences. Even the dubbing process in the movie industry uses modern TTS solutions with varied language conversion potential. click here to know more.
Voice commercials and advertisements:
Numerous brands and companies prefer to use voice commercials and ads rather than textual data. Since AI voice Text To Speech solutions come with different accents and voice cloning features, it allows brands to deliver character-filled voiceovers in their commercials. Digital advertisements showcasing the product with a background voice make the ad more authentic and trustworthy. Enterprises can create commercials and ads at a cheaper rate through these solutions. Brands also prefer modern TTS solutions because they can target local markets by converting their ads' voiceovers into local languages.
Tourism industry:
Another industry harnessing the power of TTS solutions is the tourism and traveling industry. In this industry, the agency members often communicate with people from various states and countries. Therefore, to obtain fluency while interacting with tourists, the tourism business & travel agencies use TTS solutions. These solutions help convert written statements into speech without compromising the accents. Online customer support in this business also uses the TTS solution to manage to resolve all types of queries a client might have. By leveraging TTS solutions and APIs with the web application, customers can receive the latest offers and announcements in voice format in the desired accent.
Call center industry:
The call center industry is another vast industry that leverages AI voice Text To Speech solutions to deliver quality customer assistance. Therefore, every company needs a dedicated team of agents and executives that can solve customer queries. A business that can provide more customer satisfaction becomes a trustworthy one and survive longer. However, it becomes difficult to attend to all incoming calls in bulk. Hence, companies & brands can resolve such challenges by using TTS solutions to generate voices from pre-written texts and add them to the IVR system. It ensures proper engagement and professional responses to potential customers.
Conclusion
We hope this article highlighted the top five industries that leverage TTS solutions with various Text To Speech accents. The benefits and uses of TTS solutions are endless, and almost every industry can use them. If you want to get an AI-powered TTS solution for your business, try Knowlarity. It is one of the leading call-center software providers that provide high-end solutions at an affordable rate.