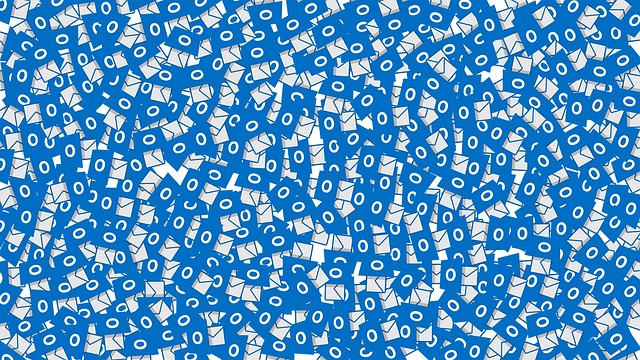 Despite the introduction of a broad spectrum of communications tools over the last decade, the latest research has conclusively proved that email remains a phenomenally popular and most used utility even today for almost everyone. However, the intriguing fact about email is that there are just three email services that own 91 percent of the entire email market in the United States, according to Forbes. Microsoft Outlook is one of the most popular email services besides Gmail and Yahoo Mail. Microsoft Outlook has been a pioneer in email communication.
When it was introduced in the business or corporate world, there was no Gmail or other web-based email services. Moreover, server charges were exorbitantly high. During the past three decades, the Microsoft Outlook email client seems to have evolved and become the most dependable multipurpose email client. It boasts several striking features such as a task manager, note taking, calendar, journal, contact manager, and web browsing. It helps generate a PST file (an Outlook-based data file) on its local system. Despite its brilliant features, Microsoft Outlook is not without flaws. It has a glaring drawback. Microsoft Outlook data file seems vulnerable to corruption and such severe problems. However, you can prevent Outlook corruption. Here are a few tips to follow or corrective steps to take for proactively preventing Outlook corruption.
Ensure that the PST File Is Not Oversized
The PST file is susceptible to corruption because of its issue related to size limitations. You should see to it that a PST file never becomes oversized. If you have implemented an older Outlook version such as 2002 or even older, the PST file should not exceed 1.5 GB. Suppose you are currently using Outlook versions of 2007 or 2010, the PST file size should be restricted to a maximum of 10 GB. In Outlook versions of 2013 and 2016, ensure that you have adequate space. To efficiently manage Outlook mailbox sizes, the best way is to compact a PST file or eliminating duplicate items straightaway from your Microsoft Outlook data file.
Avoid Saving PST Files on Network Drive or a Server
Remember to save your Outlook data file only on your local computer system. You may realize that the network environment is not supportive of the PST files. Hence, it is best not to save it on a remote drive or a server. Doing that may culminate in corrupted PST files. Moreover, if a PST file is accessed by multiple users simultaneously via a common network, severe damages may occur to the file. You should necessarily avoid this.
Do Not Process Too Many Emails at One Go
You may process around 10,000 emails simultaneously at one go. However, that is the ultimate limit. If you process too many emails simultaneously at a time, things can go wrong, and your Microsoft Outlook may go on lockdown mode. Under the circumstances, you may have to shut down Outlook abruptly, and that may cause undesirable PST file corruption.
Shut Down Outlook Properly
You should be careful while shutting down your Outlook application. You should never shut it down abruptly or abnormally without following the protocol. If the application is turned off incorrectly while the PST files are in use, it may lead to corruption in your PST files.
Switch Off Your Computer Properly
It is critical to be cautious about the way you switch off the computer system. You may face severe issues if you do not turn off the computer properly. Unexpected power outage seems to be the chief reason behind sudden or abrupt computer shutdowns. A sudden power failure may culminate in corruption due to improper shutting down of your computer system. It is best to use and rely on a UPS device for getting backup power when you experience a sudden power outage.
Make the Correct Use of Antivirus Programs
An antivirus program may adversely impact the seamless processing of your emails within your Outlook PST file. The often slow antivirus program may retard the scanning of your email messages. Moreover, an obsolete or defective antivirus program may lead to corruption. Consider avoiding the use of Microsoft OneCare since it could result in the deletion of your critical PST files. Focus on updating your antivirus program consistently, and always remember to make the perfect use of the antivirus program.
Create Regular Backups
The most effective way of preventing PST file corruption, essentially is by creating consistent backups for your valuable PST files. Your Outlook PST files are susceptible to corruption. Hence, there is a likelihood of your losing critical data permanently. If you create a robust backup, your data may be restored. You can recover 100 percent of your lost data. Keep backing up your PST files regularly.
Conclusion: Focus on Repairing Your PST Files
The above-discussed tips help you tremendously to safeguard your PST files against damage or corruption. However, when PST file corruption has already taken place, you should focus your time and attention on repairing or fixing the issue. You may, at first, try resolving the issue with Microsoft Outlook's built-in Inbox Repair Tool or the scanpst.exe utility. It is best to resolve severe corruption cases by using cutting-edge PST repair tools or software.