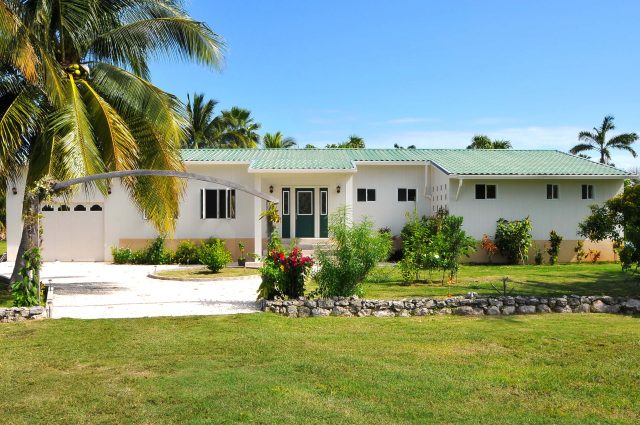 Owning property abroad can be a smart move, whether for retirement or vacation purposes. However, many prospective international real estate owners struggle with the realities of tropical living.
Belize is one of the few countries that give foreigners the same rights as citizens when they buy land, homes, and condos for sale. This makes the country very unique in the Caribbean and Central America.
Buying a Home or Condo in Belize
The country's natural beauty has long been a draw for people looking to relocate overseas. As more tourists visit, the real estate market is expected to continue growing. Strategic incentives, like the Qualified Retired Persons (QRP) program, are also helping to increase property sales. Those who are interested in buying property in Belize should start by looking for a reputable real estate agent.
Getting started with this process can be done by reaching out to local realtors and asking for referrals from others who have used their services. You can also find agents by searching online. There are several reputable international agencies that have offices in Belize, including RE/MAX and Keller Williams.
Once you've found a real estate agent, it's important to discuss your objectives and preferences for your purchase. Some buyers may prefer to buy a condo, while others may want to invest in land that can be used for future development. You should also consider whether you'd like to rent the property out during vacant stretches. This will help offset the cost of any mortgage you may take out.
After you've decided on the type of property you would like to buy, it's a good idea to have a legal representative review the contract and documents. Your attorney will be able to check the registry to determine the title and make sure that the seller has legal ownership of the land. They will also be able to tell you the size of the property and the boundaries. They can also recommend a survey, if necessary.
You should also ask your attorney if you will be purchasing titled property or a concession. The former is the strongest form of ownership, while the latter is less secure. It's also important to make sure that you're buying land that is not subject to any restrictions or liens. Finally, you should ask your attorney if there is any potential for capital gains tax on the property if you decide to sell it later.
Most real estate transactions in Belize are cash sales, but there are some opportunities with financing available. You can look for properties that offer owner or vendor financing or add a financing term to your offer/agreement.
Getting Started
If you're considering purchasing property in Belize, it's a good idea to do some careful research before making any final decisions. This will help you avoid some common mistakes, such as overpaying for a property or getting caught up in a scam. While these types of frauds are rare in Belize, you should always be on the lookout for them and do your best to stay informed about what's going on in the country's real estate market.
One of the first steps in buying property in Belize is to find a realtor who can assist you with your purchase. A reputable real estate agent should be knowledgeable about the different regions of the country and can point you in the direction of properties that are a good fit for your needs. When you are ready to make an offer on a piece of land, your real estate agent will help you negotiate the price and submit an official purchase agreement. Once this is done, you'll need to pay a deposit on the property and then close on it.
As you prepare to purchase a property in Belize, it's important to decide whether you're looking for a residential property or an investment property. If you're planning to relocate permanently to the country, then a home would make more sense than an investment property. However, if you're planning to rent out your property during the tourist season, an investment property might be the better option for you.
When you're looking for a Belize property for sale, make sure that the seller has a valid title. Also, check with the government's Land Registry to see if the property is free and clear of any liens or judgments. You should also hire an attorney to conduct a title search on your behalf. This can cost as little as $250.
Finally, before you purchase a property in Belize, you should understand that there are some areas and pieces of land that are not for sale to foreigners. For example, the first 66 feet of any beach is public property and cannot be sold or developed. Also, some nature reserves are not for sale to any person, including a buyer.
Buying a Vacation Home
When a foreigner is ready to buy real estate in Belize, they should hire an experienced local realtor. They can help the buyer navigate the complex process. They can also assist with finding a property that fits the buyer's needs and budget. For example, someone who is relocating with their family may want to find a home in close proximity to top hospitals, while investors might prefer the convenience of tourist areas.
Once an agent has identified a property that meets the buyer's needs, they will order a property title search to make sure that there are no outstanding liens and that the seller is the legal owner. They can also help with the closing process and ensure that all documents are in order. Depending on the buyer's situation, they may need to hire an attorney to assist with the transaction.
Another important step when buying real estate in Belize is to purchase all-perils insurance for the property. This type of insurance protects the property against damage from hurricanes, floods, and fires. It is a good idea to get quotes from several insurers before making a decision. In addition to the cost of the policy, the owner of the property will need to pay a transfer fee and pay taxes.
The final step in the process of purchasing real estate in Belize is the closing. The attorney will review all the documents to ensure that everything is in order and correct before transferring the title. Once all the paperwork is signed and recorded, the buyer will receive their deed.
Those who are considering buying a property in Belize should discuss their financing options with their agents. Because banks are difficult to work with in Belize, many buyers will need to find alternative ways to finance their property. This may include working with a lender outside of Belize or Ambergris Caye real estate with vendor financing.
Buying a Condo in Belize
Belize has a lot going for it in terms of its real estate market. It is a stable and growing property investment market thanks to its proximity to first world jurisdictions, its relative similarity to those markets, and the low taxes that come with land and home ownership. This, combined with a well-developed infrastructure and strong economy, make it an attractive option for buyers looking to get into the international rental market or to retire abroad.
Buying property in Belize can be easy and simple for foreign investors, provided you take the right steps to ensure that the purchase is made legally and properly. The first step is to find a Belize real estate agent who can guide you through the process and help you select a property that meets your goals and budget. For example, someone who wants to live in a tourist area will probably want to focus on finding a property that is close to top hospitals and schools, while families may prefer to consider the quality of local public schools when selecting a neighborhood.
You will also want to consider the type of property you are interested in purchasing, whether it be a condo or a single-family home. The advantages of a condo include that it is usually a smaller property and comes with an HOA that can handle common areas like pools, landscaping, and security. However, many people enjoy the privacy and space of a single-family home.
Once you have found a property that meets your needs, you will need to do a title search to confirm the legal ownership of the property. This can be done by a professional real estate attorney or through the services of an escrow company. Once you have completed the due diligence, you will be ready to make an offer and finalize your property purchase.
If you are a foreign investor, you will need to have the assistance of an experienced Belize real estate broker who can assist you in finding financing for your purchase. This is because Belize does not yet have a national credit bureau and it can be difficult for foreigners to establish a good credit history in the country. Fortunately, there are a number of options for financing a real estate purchase in Belize, including international banks and local lenders.