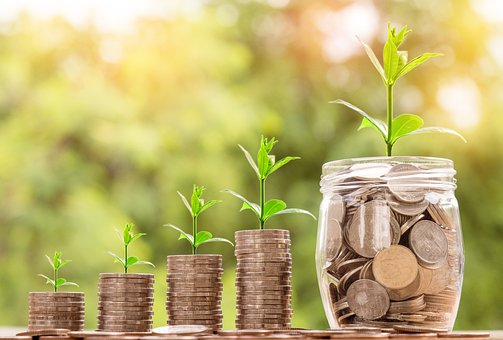 The whole paradigm of transactions has shifted to the online method, and online shopping and payments have become the new normal in next to no time. Hence, all the e-commerce platforms now provide the option of online payments, and it is thanks to the payment gateways. However, if you think Debit and Credit cards are the only "cashless" methods of paying, then you are still years behind! They offer hassle-free payment options and are way more convenient than the older alternatives. Several payment modes are available worldwide, like net banking, online wallets, etc.
However, many people around the globe still need to become accustomed to some of these methods and terminologies. As a result, they need help understanding how some of these mechanisms work. For instance, many need to comprehend the concept of a payment gateway or high risk merchant accounts. So let us know in detail.
What are High-Risk Merchant Accounts? Why are they High-Risk?
A payment gateway is a network that connects your account to the platform to facilitate a transaction. It is an unbiased third party that securely transfers the money from the buyer's account to the merchant's payment portal. Buyers can pay with numerous payment methods, and the gateway offers safety protocols through data encryption. It also protects the merchants from insufficient funds, cards exceeding expiry date or credit limits, etc. As there is no scope for swiping a physical card during online payments, the gateway plays a significant role in the safety of transactions. But how do we use these gateways?
That is where High-Risk Merchant Accounts come into play. They are special accounts carefully curated to deal with High-Risk transactions and offer several features that regular bank accounts are unable to provide.
Chargebacks occur when a customer cancels a pending order midway, and it carries a threat of loss to the business. Typical savings accounts cannot deal with chargebacks and other risks involved in high-risk transactions. They are not meant for such transactions as they don't come with various features and options for overseas transactions. Several well-established banks offer such accounts worldwide. You can trust banks with national certifications.
You can also conduct cross-border (off-shore high-risk transactions) with such accounts. But, again, the rollback charge system plays a significant role in the success of these accounts.
But if you still wonder why a business needs them, let us better understand why they are "High-Risk" accounts and why they are helpful.
Legal Risks
High-risk transactions, as the name suggests, often carry risks due to several reasons. One of the most crucial reasons behind this fact is that it deals with endeavors that generally possess some risks. These risks may come as legal risks as the laws in such industries are never stagnant and always tend to change over time. Hence, products can become illegal in some parts of the world. There are also fine lines in regulations, and it is easy to break them for companies in such industries. Hence, legal risks play a massive role in making such accounts and transactions "high-risk."
Cancellation Risks
As we discussed earlier, cancellations and related chargebacks are the primary reasons behind the risks in these accounts. High-Risk Merchant Accounts can cope with cancellations thanks to their rollback charge system. It is a mechanism that saves more than 5% of the transaction value to preserve it. This amount later works like a safety deposit if the customer cancels the orders. Rollback charges are one of these accounts' most vital features. Judging by their importance, you may know how frequent the cancellations are in these industries and products.
However, they are crucial to the system as they ensure that neither the customer nor the company feels cheated once there is a cancellation. It provides a safety net for the companies and acts as an extra barrier, especially for newer or smaller high-risk businesses.
Crypto Dependency
A new-age issue that high-risk businesses face is related to the trending topic of cryptocurrencies. Several companies accept payments through these cryptocurrencies, and if you have any idea about them or how they work, you know just how unstable they are. Cryptocurrencies have indeed changed several lives for the better, but they also run a risk due to regulation. Any investor can tell you that cryptocurrencies are always related to risks, which is why high-risk merchant accounts also possess risks.
Credit System
Another risk factor comes into play when you consider that these accounts also use credit cards, and there are certain risks when you use credit cards. The first is that credit cards enable buyers to purchase what they cannot afford. This practice may prove to be catastrophic over a long period. You also run the risk of getting exposed to scammers. Hence, always remember to keep your credentials private and safe and never to share them with strangers. The payment gateways are secured platforms where it is generally safe to use your credentials. But if anything feels off or you face a gateway that doesn't seem authorized, it is better not to use it.
Conclusion
Thanks to the digital revolution, there have been several technological modifications around the globe. Physical transactions, which were standard for centuries, have now taken the backseat and paved the way for online transactions. Of course, this method has a few cons, but several benefits have led to this form of payment becoming dominant in the market. For instance, they are ideal for security reasons as they offer advanced security options and the ability to track each transaction seamlessly.
However, there are a few issues, like the altering legal guidelines around high-risk merchant accounts, for instance. Many think that physical transactions will only decrease in the future and that online transactions are the new normal and are here to stay. Due to the ease of use and accessibility, more unique customers are making the switch by the day, and the future seems promising. Although with a few modifications and safety steps, we can secure these transactions even further, developing an already advanced payment mode.
Banks are investing at a large scale to make their online transactions safer for a better future. They want to maintain their standards and align their procedures with national and international guidelines. Some corporations may also need to regulate their policies to maintain the standards, as high-risk accounts are essential for a safer economy to protect the interests of the businesses. However, it is worth remembering that no matter if a transaction is high-risk, low-risk, physical, or online, there are always risks associated with moving money. High-risk merchant accounts possess specific threats, that's for sure, but they also carry their benefits.