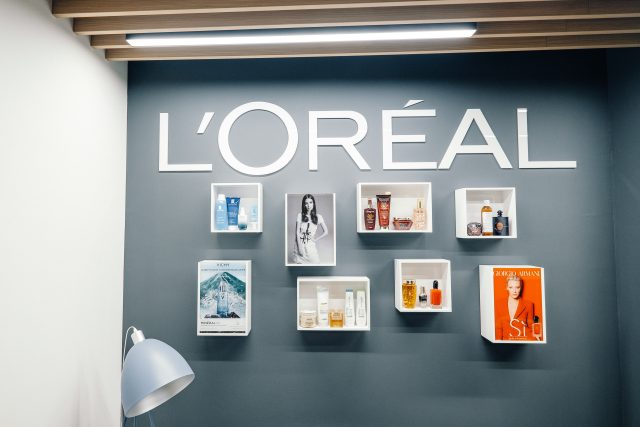 L'Oreal Serie expert is a brand which has come from France, Paris. It has become a notion in Pakistan, that international brands are preferred. Although with the emergence of time, Pakistani brands have also paved the formulation and producing quality products. Many brands have figured to originate organic products. "To look young and have flawless skin" is the thought which Pakistani women have. Beauty counts on many factors which include skin, makeup, and hair. L'Oreal Professionel Serie Expert has made it easier for women to keep everything balanced with complete care of hair series. 
In earlier times it was difficult to grab international brands in Pakistan. With time and advancement of social media marketing, it has become easy for Pakistan's community to grab on any international brand for clothing and cosmetics.
Below mentioned is a list of top seven stores where L'Oreal products are available with amazing deals and discounts.
Cozmetica
Cozmetica offers L'Oreal Serie Expert products at affordable prices which are different from other store's prices. Other than L'Oreal Professionel Serie Expert they have products from other brands also that cover hair care series. These days they are offering free delivery all across Pakistan which give a great chance to all to unload their carts and fill their shopping bags.
Amazon.com
Amazon is a global store which serves in multiple ways. It works as a business platform and shopping store. Any product or any cosmetic brand that one would want is available at Amazon. They offer shipping and deliveries globally. So, people of Pakistan can enjoy L'Oreal series with just one click.
World of Bagallery
World of Bag Gallery is a huge and famous store that covers all ranges of beauty line such as cosmetic, skin care and hair care series. They offer clothing and products which are sourced from international brands. It has a great advantage since this store offers shipping globally. So, this store is based in Pakistan but works internationally.
Makeup City
Makeup City is another store situated in Emporium Mall but has online store as well. The makeup city mainly focuses on cosmetics regarding makeup and covering all products in makeup range at reasonable prices. Other than makeup, L'Oreal serums for skin prep and few makeup products from L'Oreal are available at best prices.
Daraz
Daraz, is itself its description. Over the years it has received a lot of recognition through hard work, quick service and loyal customers. They offer belongings from household to electronics, clothing brand to makeup brands. Shopping with Daraz is easy for all whether living in rural areas or urban. Since it offers space to both buyers and sellers. Customers have the privilege to ask questions directly from the seller on Daraz. This reduces the risk of product being delivered replica or damaged.
Vegas.pk
Vegas is not only a favorite brand of people residing in Islamabad. Over the time it has become a favorite brand of people all over Pakistan. It has a wide collection of products which can be availed at sale. They give tutorials with every product on their website, these visual imageries makes it clear the use of product on every skin type. L'Oreal Professionel Serie expert range is available at their store with different varieties.
Reana.pk
Reana.pk just like any other store of Pakistan offers cosmetic products. They also provide makeup tools, hair styling tools and skin care tools. So, it's a place where we can find all things on the go with affordable prices. If customers are not sure of any product, they offer consultation which is free. For better assistance, customers can consult them and then place order. They also offer email consultations, so if any product is out of stock, customers would be notified and queries are answered.
Why Cozmetica is Best for Shopping L'Oreal Series?
Cozmetica is one of the struggling stores which is striving to secure its position among other beauty stores of Pakistan. The admirable fact is any product from any category which would be a hustle to grab at other stores is available at Cozmetica with less price. L'Oreal Serie Expert complete range is available on their website with bundle packages that bring a bundle of joy to millions of faces. 
Their prices are low, they have a separate category in which L'Oreal Professionel Serie Expert product falls. Cozmetica is offering free delivery all over Pakistan and at affordable prices. 
Click here and read more