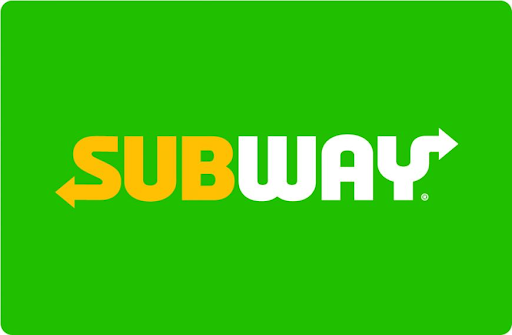 Gift cards have become an increasingly popular gift option on various occasions. Subway, one of the world's largest fast-food restaurant chains, offers its gift cards as a versatile present option. However, Subway gift cards stand out with their special advantages that make them particularly fitting gifts to give at any special event. In this article, we'll examine their many advantages to show why they make thoughtful and practical presents. Learn more by reading this article!
Checking Subway Gift Card Balance Using a Mobile Phone
In this section, we'll walk you through the steps to check the Subway Gift Card balance using the smartphone. With the ease of use of the Subway mobile application and the ability to manage your subway my way rewards, tracking the balance of your gift card has never been simpler. If you're out and about and at your home, you'll be able to access your account, see your rewards, and see the balance of your gift card with only a few clicks on your phone.
We'll guide you through the process, which includes downloading the app and registering for rewards, registering for your Subway Gift Card, and looking up your balance. So, you'll be informed of your rewards and get the most out of your Subway trips.
Subway My Way Rewards
Utilizing your smartphone for Subway My Way Rewards is highly recommended since it takes away the requirement to carry around the card in a plastic bag. The app for Subway is very user-friendly and comprehensive, providing details about local specials, hours of operation, and other information.
How to Sign Up for Rewards
The Subway application is available for download on the App Store and Google Play. After downloading and opening the Subway App:
Click "New Users Start Here."
Submit your information and then click"join."
Click the "join now" button.
Using a Subway Gift Card
Log in to your account via the Subway App. Click on the menu at the top left and select "Payment Methods." From there, choose to include a "Subway Gift Card." Enter the card's number and PIN. After your card is linked, it will be loaded with your balance.
Subway Gift Cards: How to Check Your Balance
You can see the Gift Card Balance via the Subway application. Log into your Subway account via the Subway App. Click on the menu icon at the top left and click "Payment Methods." From there, you can click on "Subway Gift Card" to check your balance.
Using the Subway App to Earn Tokens
Earning tokens through Subway's My Way Rewards program is easy. When you make a purchase, you need to open your Subway App. Click on the icon that says "Show Card" to reveal the QR Code. Display this QR code in front of the Subway employee when you're going through checkout, and your tokens will be added to your bank account.
Add Subway My Way Rewards When You Forgot to Scan
If you still need to scan your Subway card using this app, you may redeem rewards if there is a receipt. Start your Subway App and click on the Subway My Way Rewards bar, then click on"Activity" and then the "Activity" link, and scroll down until you reach the link that reads "Submit a missing token request." Complete the necessary details in your receipt.
Subway Gift Cards: The Benefits of Them
Subway Gift Cards Offer Versatility
One of the main advantages of Subway gift cards is their versatility as a present option. From birthdays, anniversaries, graduations, or to show appreciation, a Subway gift card makes an excellent present – giving recipients the pick of their preferred Subway meal makes this present truly suitable for any special event or milestone in their lives!
Customizable Gift Amounts
Subway gives you the flexibility of customizing the value of the gift card you purchase to suit any budget, making it the ideal solution for both small tokens of appreciation and more significant gifts. Our customizable amounts ensure you can balance giving thoughtfully and staying within your budget.
Subway Gift Cards Are Convenient and Quick
Subway gift cards make an easy and quick present that's sure to please both giver and receiver alike. Available online or at any Subway restaurant, these convenient cards can be loaded instantly – the ideal solution when searching for that ideal present in a hurry!
Subway Is A Delicious Treat
Subway has long been known for its fresh and customizable sandwiches, salads, and wraps. When you give a Subway gift card as a present, it gives someone else the chance to experience this delectable food option for themselves! Personalized lunch orders ensure tastebuds will be satisfied while leaving an indelible mark behind.
Many individuals today are mindful of their diets and prefer healthier dining options. Subway stands out among fast-food chains by providing fresh ingredients and abundant, nutritious meal combinations for creating nutritious meals. By gifting a Subway card to someone special in your life, you're providing them with access to healthier dining options.
Subway gift cards are incredibly popular among students studying away from home, offering a convenient and cost-effective dining option during study sessions or between classes. College students and young adults especially appreciate having quick access to healthy meal options between classes or study sessions.
Subway gift cards stand out from other offerings by having no expiration dates – meaning your recipients can use them whenever they please! With no need to visit Subway restaurants within an allotted timeframe, these presents are even more desirable.
Conclusion
Subway gift cards make an ideal and delightful present for various special events and occasions, thanks to their flexibility, customization options, and promise of delicious yet healthy meals. A Subway gift card can be tailored specifically to each taste or preference – great for celebrating milestone events or showing someone how much you care, making the ideal combination of convenience, thoughtfulness, and tasteful treat – so if you need the ideal present this season then why not consider Subway's versatile gifts today?