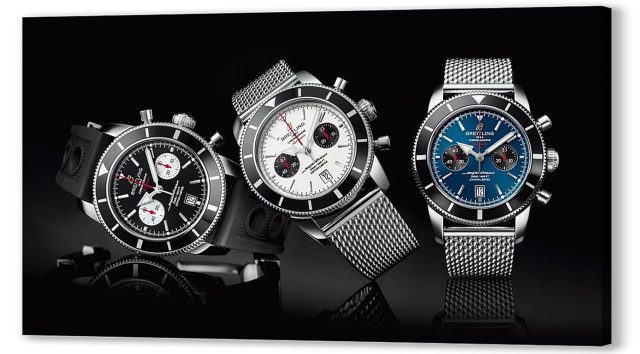 The importance of keeping connected and sustaining good health has increased in the contemporary, fast-paced society in which we live. Smartwatches have become unavoidable companions in this situation because they flawlessly combine convenience, functionality, and style. Pakistani consumers have a wide range of alternatives to choose from, as the country is not an exception to the global boom in demand for smartwatches. This blog's goal is to provide information about the top smartwatches that are currently on the market in Pakistan, with a focus on their essential attributes, costs, and online retailers.
Readers will learn a lot about the various alternatives of smart watches online in Pakistan available to them by investigating the features and capabilities of these cutting-edge devices. This blog will highlight the best smartwatches that meet these demands, whether it be for fitness monitoring, notifications, or customized style. The post will also contain useful pricing information, enabling readers to choose according to their needs and financial constraints. The best smart watches in Pakistan will be easy to get with an emphasis on online shopping alternatives thanks to this guide, enabling people to prioritize their health and stay connected in style.
Huawei Smart Watches: Revolutionizing Wearable Technology
In the international electronics market, Huawei has made a name for itself, and its smartwatches are no exception. The Huawei smartwatch series combines cutting-edge technology, fashionable design, and unique functions. The Huawei Watch GT2 is one of the models that is in high demand. This wristwatch, which is reasonably priced in Pakistan, has a gorgeous AMOLED display, a long battery life, and extensive fitness tracking features. The Huawei Watch GT2 appeals to both tech aficionados and fashionistas with its stylish appearance and interchangeable watch faces.
In order to accommodate varied user preferences, the Huawei Watch GT2 is available in a number of variants, including the Classic Edition and Sport Edition. It comes with a variety of functions that make it an appealing option for fitness aficionados, including heart rate monitoring, sleep tracking, GPS navigation, and a host of others. Users may receive notifications, answer calls, and control their music right from their wrists thanks to its flawless connectivity with Huawei devices.
The Huawei Watch GT2 is available to a wide variety of users in Pakistan due to its reasonable price range. The Huawei smart watch price in Pakistan can vary based on certain factors and the collection is offered at affordable pricing on online marketplaces like Daraz and Leyjao, enabling customers to search around and get the best deal.
Exploring the Online Market for Smartwatches
Our purchasing habits have changed as a result of the ease of internet buying, and smartwatches are no exception. Numerous online stores in Pakistan provide a large range of smartwatches, enabling customers to research various brands, contrast pricing, and come to wise judgments.
Daraz is one of the most widely used online stores in Pakistan for buying smartwatches. Daraz offers a seamless shopping experience with its extensive inventory and user-friendly UI. Customers may read reviews, browse a variety of brands, and even take advantage of special offers and discounts. Daraz is your one-stop shop for all things related to smartwatches, whether you're looking for Huawei, Apple, Samsung, or other reputable brands.
Another renowned online retailer in Pakistan that sells a wide selection of smartwatches is Leyjao. They offer comprehensive product descriptions, client testimonials, and affordable costs. Leyjao.pk guarantees a hassle-free shopping experience with its safe payment choices and dependable delivery services.
A wider selection of smartwatches is also accessible in Pakistan because of the worldwide shipping services provided by well-known e-commerce sites like Amazon and eBay. Even while this choice could incur additional import fees, it can be advantageous for individuals looking for particular models or special offers.
Diverse Range of Smartwatches in Pakistan
Numerous other companies, besides Huawei, have established themselves in the Pakistani smartwatch market. Among the top competitors are Apple, Samsung, Fitbit, and Garmin, each of which offers distinctive features and takes into account various user preferences.
The top-tier Apple Watch Series 8 wristwatch blends style with cutting-edge health monitoring features. The Apple Watch Series 8 offers unmatched ease thanks to its seamless interaction with the Apple ecosystem. However, it's crucial to remember that Apple products are frequently more expensive in Pakistan than goods from other companies.
Another popular option that uses the Tizen operating system is the Samsung Galaxy Watch 4. The device has a colorful display, robust fitness monitoring features, and a wide range of third-party software support. The Galaxy Watch 4 is a strong competitor in the Pakistani market thanks to its appealing combination of style and usability.
Health-focused smartwatches like the Fitbit Versa 2 and Garmin Venu are available from Fitbit and Garmin, two brands known for their fitness-focused wearables. These gadgets include coaching features, thorough activity tracking, and cutting-edge sleep analysis. Both online and in physical locations, Fitbit and Garmin smartwatches are extensively accessible in Pakistan.
To Wrap It Up
Smart watches are the advanced wearables that have gained popularity in recent years because of the multiple innovative features they offer. These gadgets aid people in many ways and in order to keep up with the trend, it is important to keep yourself updated about the latest price of smartwatches in Pakistan. Huawei is one of the top leading brands that has gained a massive reputation for quality products at an affordable price. Online smart watches in Pakistan can be bought from top reliable retailers like Leyjao.pk.