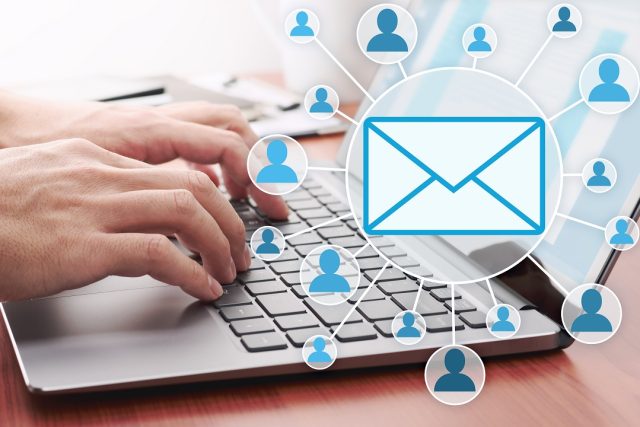 According to statistics, we send more than 290 billion emails daily, on a global scale. And with 99% of email users checking their inboxes every day, you can expect to get great results with email marketing if you do it right.
Email marketing offers a simple and direct, yet effective way of connecting with your leads without spending a lot while getting great returns. In truth, there have been several cases where marketers have been able to achieve an ROI as high as 44x with email marketing. But to get such results or better, you have to be using the right platform.
In this article, we are going to be looking at 4 of the most user-friendly email marketing platforms that will deliver great results.
1. Springbot
If you are looking for a platform that offers advanced features without requiring you to invest a lot of time and effort in learning how to go about it, then this is it. Springbot is loaded with a collection of features that make it possible to handle your email, SMS, and social media marketing in one place.
Springbot is a top email marketing platform for small businesses also because it offers pocket-friendly plans. Some of the top features that Springbot offers include but are not limited to:
A social hub for managing your social networks from one place
And SMS marketing platform to make it easier to send personalized messages
A marketing calendar that allows you to schedule your posts and messages
A drag-and-drop editor that allows for better automation
Customizable sign-up forms
Pricing
Springbot offers a free plan that works best for beginners who simply want to try this platform before committing. This plan is limited to 5,000 emails in total, after which you will have to subscribe to the paid plans that start from $19/month.
2. Drip
What makes Drip perfect for SMEs is that it allows you to scale your plans as your business grows. With custom pricing that is based on the size of your contact list, you don't have to spend a lot to access features that won't be relevant to you at that moment.
Drip offers the following key features that make it a perfect pick:
Easy integrations with websites and email platforms
Data insights for better automation based on customer behavior
Industry-leading customer support
A user-friendly editor that utilizes a drag-and-drop tool and pre-designed templates
Pricing
You will get a 14-day free trial that will set the base for your charges after the period is over. The most popular plans start at $39 per month, allowing you to cater to an audience of up to 2,500 people and send unlimited emails.
3. Convertkit
With so many businesses like yours sending emails to prospects and clients every day, you want an email marketing platform that will help you to stand out. According to the team at Convertkit, this is a platform that boosts you beyond cutting through the noise.
Convertkit has great features such as:
A landing page builder
Support for targeted campaigns
Support for content creators
Solid deliverability, and more that allow you to improve your communication with ease.
Pricing
Like the other options mentioned above, Convertkit offers a free trial that covers you for 14 days. However, their free offer is quite limited, limiting you to an audience of up to 1,000 subscribers. Beyond this, you will have to subscribe to a paid plan at a custom rate, based on the size of your audience.
4. Hubspot
The main reason that makes Hubspot a perfect email marketing platform for small businesses is that it offers email marketing, automation workflows, customer relationship management, and more in one place. The email marketing service is free to start, but it also comes with powerful automation features that are meant to grow your business.
What's more, the native integration with Hubspot CRM allows you to personalize emails for better results. Hubspot also makes it possible to create custom newsletters that match your brand's colors and personality.
The key features that this platform offers include but are not limited to:
Send time optimization
Advanced performance analytics
Drip campaigns
High email deliverability
Marketing automation, and more
Pricing
Hubspot offers a free plan that allows you to send 2,000 emails and has an unlimited list of subscribers. You can also subscribe to any of their paid plans, which start at $45/month if you need advanced features.
Upgrade your email marketing today
If you have a small business that you are trying to take to the next level, then either of the four platforms covered in this article should be a great choice. But if you are looking for the most powerful, yet user-friendly and affordable feature in the market, Springbot would be the perfect pick.
And with a customer service team that is dedicated to helping you meet your business goals, you will never walk your entrepreneurship journey alone. So if you are ready to begin your journey to success, contact the team at Springbot today and get the perfect plan.