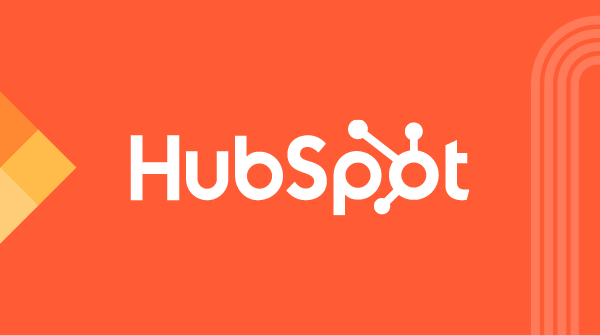 HubSpot offers a complete suite of tools to automate workflows and make your sales processes more efficient. It also helps businesses break down data silos and have one unified system, which reduces data inconsistencies and saves time from having to sync and update.
HubSpot's complex modular pricing structure can be confusing, but the software itself is easy for users to navigate and use daily. It even has a free plan!
1. Automate your follow-ups
Organize every email, note, call and website visit in one simple view. HubSpot's Timeline brings everything together so you can follow up on leads, set reminders and create tasks.
Use sequences to nurture leads over time with a series of timed, personalized, one-to-one emails. You can enroll contacts into a sequence from the sequences tool, CRM records, sales email, forms and marketing email.
With a workflow using an if/then branch, you can automatically send a text message via Kixie to the contact owner of any contact that's enrolled in the sequence. This will ensure that your follow-ups are incredibly personal and that you never miss an opportunity to connect with a lead. This can be particularly helpful for generating qualified sales leads. It can also help you close deals faster by ensuring that your follow-ups are on point.
2. Automate your follow-up emails
Email follow ups are one of the most important steps in any sales process. A diligent, consistent follow-up email process can result in more opportunities being closed by your team.
HubSpot allows your team to automate these follow-ups via simple workflows. The automated follow-up emails can contain contact, company, or deal personalization tokens for the best possible results.
When you create a form that contains these follow-ups, you can select the workflow you'd like to enroll a contact in from a dropdown menu. You can choose a pre-existing Workflow or even create one from scratch. Enrolling contacts automatically in these workflows significantly increases efficiency and ensures your team is following up with the right people.
3. Automate your follow-up phone calls
To close sales, you need to follow up with prospects in a personalized manner. HubSpot's software solutions help your team follow up with leads, manage clients and create robust reports without wasting time synchronizing back-and-forth between different tools.
Easily make calls to a contact from a HubSpot-provided phone number, an outbound phone number registered for calling, or a third-party calling provider from the conversations inbox. Calling data is logged to the associated record and any notes entered during the call are saved on that record's timeline.
Schedule follow up calls with prospects using the dialer or create a task to remind yourself to call a prospect later. Additionally, set your working hours so inbound callers can be routed to your voicemail or another available team member.
4. Automate your meetings
Providing consistent and personalized customer service is key to delivering a great experience and encouraging customers to stick with your business. Hubspot CRM is designed to help your team manage ongoing account support, upgrades and renewals by giving them easy access to the information they need.
Schedule meetings with prospects using meeting links that sync with your Google or Office 365 calendar. Give your team the flexibility to offer scheduling choices with group and round robin meeting links.
Time is your sales team's most precious resource. Saving them even a few hours a week impacts your business in powerful ways. Fortunately, HubSpot makes it easy for you to automate many of the tasks that are essential to closing deals and meeting quotas. This is one of the reasons that HubSpot CRM is an industry-leading customer relationship management tool.
5. Automate your tasks
When sales teams have deadlines to meet and revenue targets to hit, they need every advantage they can get. By using automation to help them work smarter and more efficiently, they can spend their time focusing on more important things like delivering value to their customers.
HubSpot CRM comes with a range of automated tools that make it easier to track and manage your leads. For example, you can use sequences to nurture your prospects over time by queueing them a series of automated emails and tasks. You can also enroll contacts into a sequence directly from the CRM, using the sequences tool or through workflows.
If you want to automate even more processes in your business, you can do so with the Zapier integrations that connect HubSpot with thousands of other apps and tools. To learn more, reach out to us today.