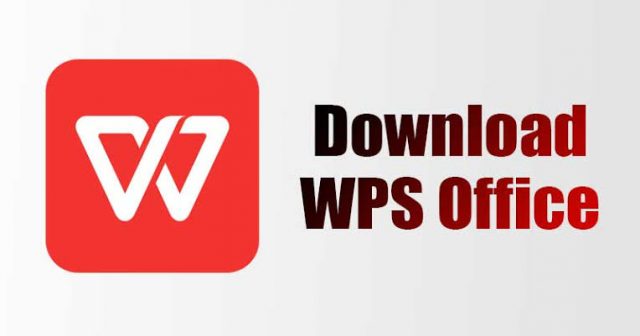 WPS Office (formerly Kingsoft Office) can often be overlooked, especially compared to its industry giants like Microsoft Office and Google Docs, but it shouldn't be! As we'll see below, WPS has many features that make it incredibly useful and practical. If you're new to WPS or just need some tips on how to get the most out of it, take a look at these 4 key features of WPS Office to make your document production and editing experience even better!
1) Writer – Text documents and Quick Start Templates
Use Writer to quickly start a new document by taking advantage of Quick Start Templates. Using built-in styles and formatting, you can easily create a memo, meeting minutes, financial report, or any other text document in just seconds. For more advanced users who want to customize their own styles and settings, Writer also offers powerful editing capabilities with unique highlighting features for hyperlinks, headings, and images. When you save your files to formats such as Word (.docx), PDF (.pdf), RTF (.rtf), or Open Document Text (.odt) format, they will always look great no matter what device is used.
2) Spreadsheet – Powerful formulas, charts and shapes
Microsoft Excel was an important tool for many back in 1990. Now, though, more and more users are looking for something that not only has powerful formulas, charts and shapes but also something that is compatible with nearly any type of file or operating system. Fortunately, you don't have to look any further than the Download WPS Toolkit – available as part of our office suite! You can edit formulas easily without a loss in quality; quickly make graphical presentations through wps office suite (sometimes going so far as to use 2D/3D shapes); create tables with 100+ rows and 15 columns; insert scatter plot data points. Don't wait another minute before trying this powerful solution out. You won't regret it!
3) Presentation – Create presentations with real-time collaboration
WPS Toolkit is your one-stop file-sharing solution, helping you with all those little jobs: combining files into one convenient location, sending big files via email (think of how many attachments it would take!), and even storing backups. The most time-saving thing about this toolkit is that it consolidates all your work in one place. That means you don't have to scroll through endless emails or folders to find something you saved – it's in WPS!
4) PDF Viewer – Consolidate files into one convenient location
The WPS Toolkit is a plug-in that integrates into your browser and offers three main benefits: saving time by eliminating intermediate steps, reducing space used by files you don't need to use, and safeguarding your computer from ransomware attacks.
Just as important as saving these resources is protecting yourself from security risks. Ransomware tries to hold your files hostage in exchange for a fee, often with locks or heavy encryptions. The Toolkit not only detects these threats, but also prevents them from executing on your machine before they're able to do any damage! It even offers backup services for files like Word docs, spreadsheets, pictures or anything else.