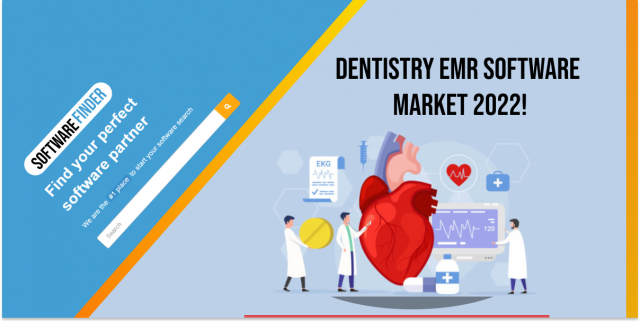 It's a great task to compare EMR suppliers. You can identify significant similarities and differences between vendors. This article compares eClinicalWorks EMR and Epic Care, two of the most widely used EMR systems in the world.
About EpicCare EMR software:
EpicCare EMR Software can be used by community hospitals, walk-in clinics and university medical facilities. EpicCare can be customized for both large hospitals and solo practitioners. It is certified in Meaningful Stages 1 & 2. Epic is a privately held company that provides advanced software, which can be interoperable and has customized dashboards and templates for specialty-specific needs.
EpicCare features:
The EpicCare EMR technology simplifies administrative tasks such as appointment scheduling and prescription refills. This EMR uses Dragon to replace its built-in speech box.
Epic EMR software is preloaded with templates and specialized content to make documentation easier and allow doctors to spend more time on patients. To streamline workflows, you can also use dashboards and custom screens.
EpicCare users can access real-time analytics software to gain insight into growth and performance. The user can manage all analytics content through a single web-based interface.
EpicCare EMR improves coordination through its interoperability and easy information exchange. EpicCare EMR's Telemedicine Technology makes it easy to expand clinical outreach to remote areas. It provides advanced patient tracking capabilities to keep doctors updated about the health of their patients. EpicCare EMR is easy to use with drag-and-drop functionality, and one-click selection.
How can EpicCare EMR improve your performance?
The EpicCare EMR Electronic Medical Records Solution (EMR) offers modules specifically designed for various medical specialties such as Otolaryngology and Oncology, Rehab, Orthopedics, Cardiology, Dentistry, Surgery, among others. The integrated suite includes practice management (PM), revenue cycle management (RCM), Telemedicine, population management, and patient engagement capabilities.
Epic's patient portal MyChart allows patients to always access their health data. Patients feel more involved in their own health by being able to control it via texting and scheduling appointments online. Patients can also use the hospital portal for communication with their doctors and patient education resources.
Mobile apps for Epic keep users connected no matter where they are. This mobility and ease-of-use offer physicians an additional benefit: they can remain connected to their practice at all times. Both the doctor and patient can also use Apple devices to access and communicate relevant information.
Epic's medical billing software and revenue cycle management (RCM), offer complete medical billing solutions. Paperless billing speeds up patient payments and allows staff to spend more time on other services. The linked billing software allows for easy tracking of invoices, bills, payments, and other information. This will reduce A/R days, increase revenue, and improve collections.
Epic's technology has the fastest response times and is constantly evolving to meet technological advances.
User reviews the EpicCare software
EpicCare's extensive functionality is loved by many people. They also love the simplicity of EpicCare's use and the quick choices. It also increases patient data transparency, making it easier for healthcare professionals to access patient records from different locations. Many users struggle to use shortcuts correctly and find the extensive features of the system overwhelming. The plan was criticized for being difficult to use, slow, unhelpful, and expensive.
Can EpicCare EMR software replace with eClinicalWorks EMR Software?
eClinicalWorks EMR System offers EMR software solutions for hospitals and clinics. It offers software for electronic medical records (EMR), practice and population management (PM), revenue cycle management services (RCM), as well as software for practice management (PM) and population health managements (PHM).
eClinicalWorks, an electronic medical record software, is not your average EMR program. It is a well-known software company that provides services to more than 800,000. Medical professionals and 115,000 providers across the US. IDC has awarded the business recognition and it is now listed in Inc. Magazine's 500 fastest growing private companies. The company and individuals have received prizes. Due to their use of its products, 14 eClinicalWorks clients have been awarded HIMSS Davies Awards.
EClinicalWorks Workflow:
It is free to maintain all patient records. All administrative processes can be automated and workflows improved to improve clinical efficiency. eClinicalWorks automatically uploads patient records to portals, which simplifies the management of paperwork. A virtual assistant EVA, which can be customized to dictate all information, is also included. This aids in data entry and editing. Virtualization can help improve healthcare income and increase scalability.
eClinicalWorks Review:
This software is praised by the majority of users. eClinicalWorks has received positive reviews. It also provides a comprehensive toolkit that allows you to create and analyze reports. This system makes healthcare procedures mobile through its unlimited mobile compatibility.
Also, have a look at: Wisconsin hospital to get a new name, Epic EHR system!
Let's compare eClinicalWorks and EpicCare.
eClinicalWorks pricing:
This EMR software has two all-inclusive pricing options. One is a single entry-level EHR plan those costs $499. The $599 extra project, however, upgrades the EHR system and includes practice management tools. The monthly price packages offered by eClinicalWorks are affordable. Installation is free for all users. Users can also choose from its 2.9%-priced RCM options.
EpicCare Pricing:
This vendor, unlike eClinicalWorks has not yet revealed information about its pricing plans. Epic EMR plans cost between $200 and $500 per provider, or approximately $1200 annually. This vendor offers customers the option of subscribing monthly or annually. You also have no additional fees or costs and it is completely free. eClinicalWorks' pricing is lower than that of the industry standard for medical software.
Epic's total cost of ownership is higher than that of clinical work.